References
Read more about our successful projects we are most proud of.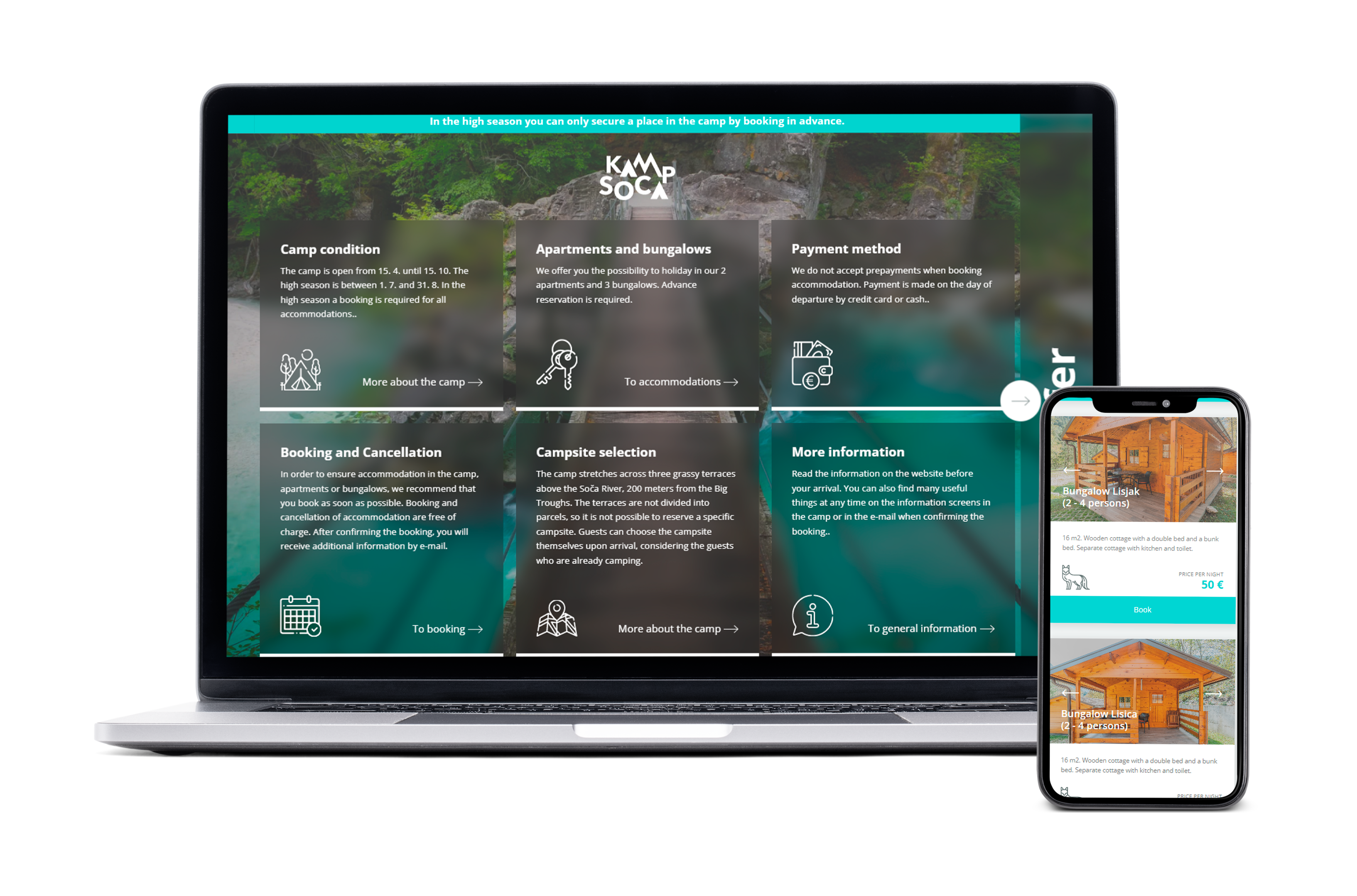 Camp Soča is a wonderful, family-managed camp, in the midst of pristine slovenian nature.
Due to the wish to simplify their business model, we made them a special booking system, renewed their website, and improved their digital information screens. However, our journey is not over yet, as we are still taking care of regular maintenance.
More on this project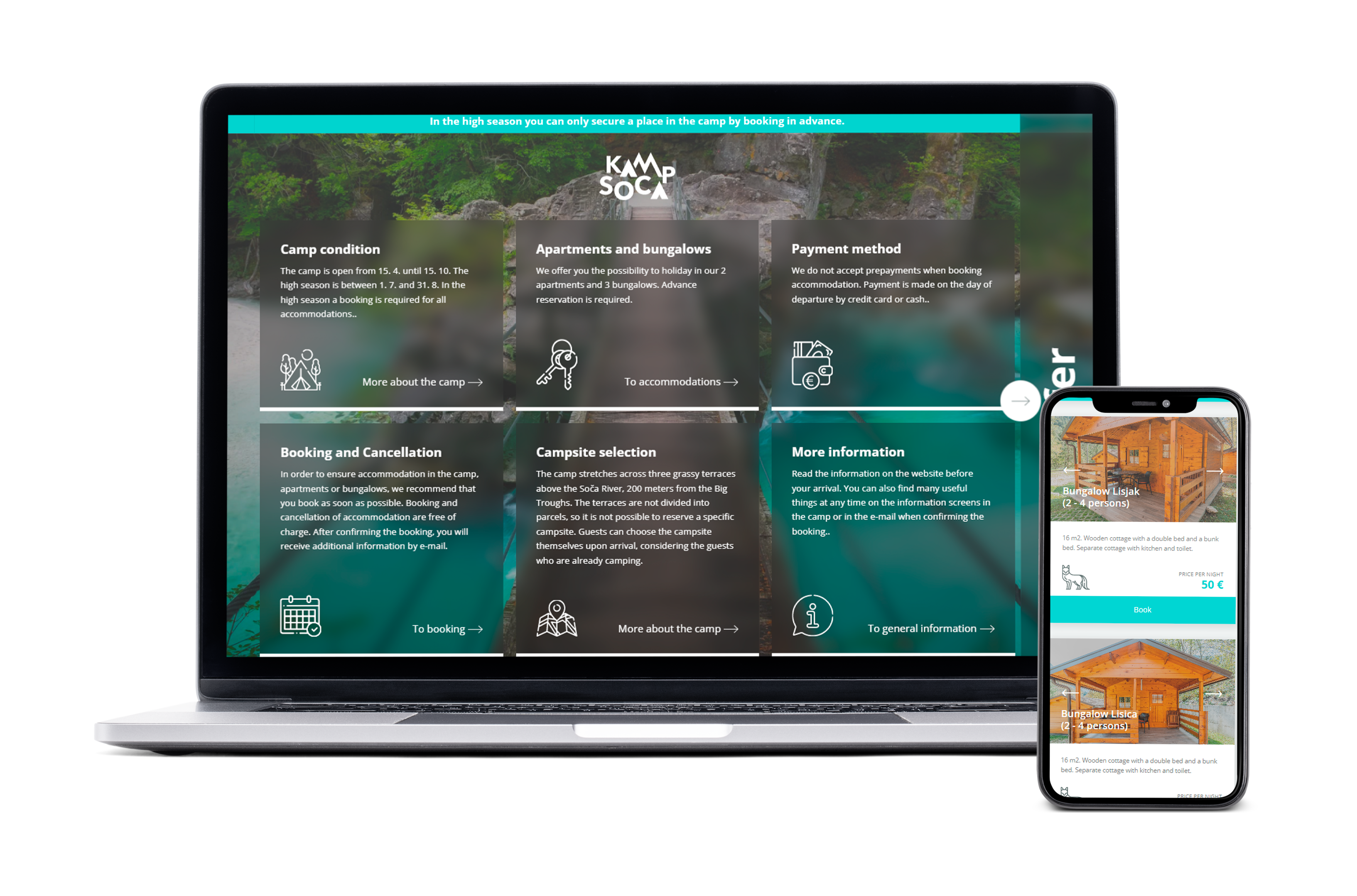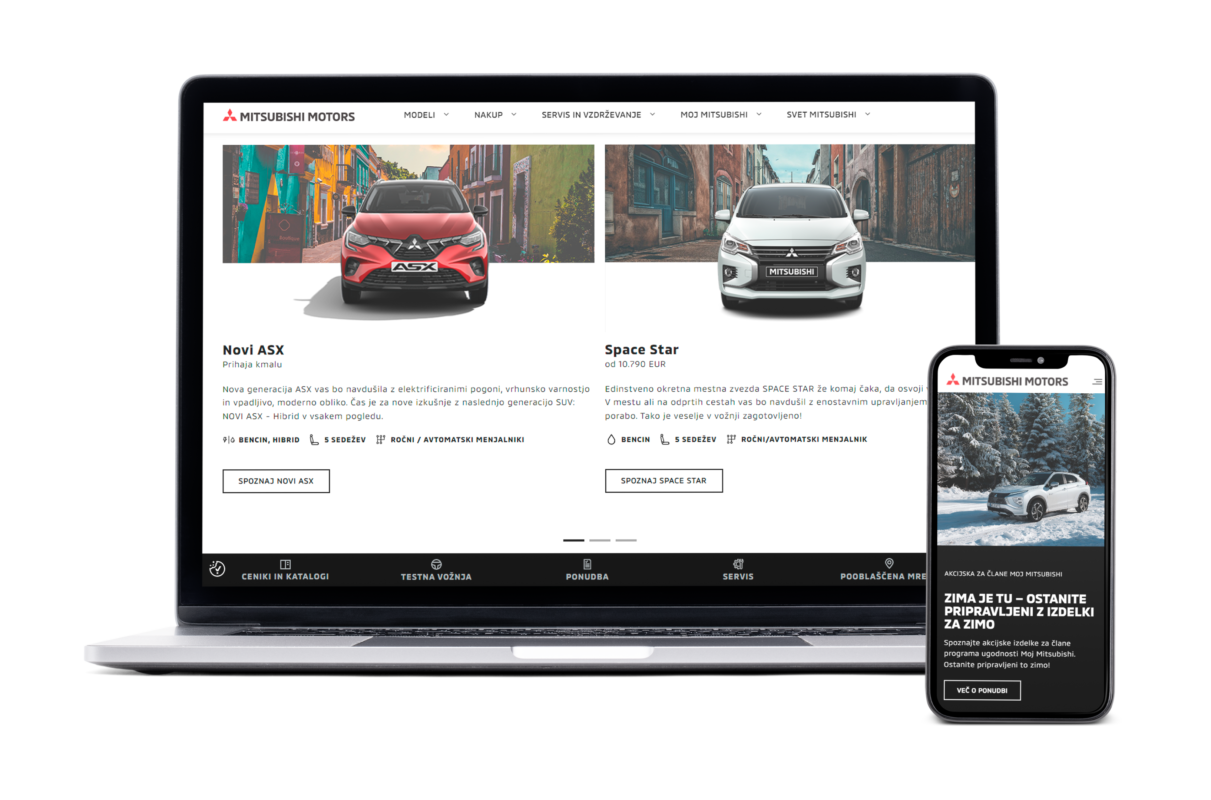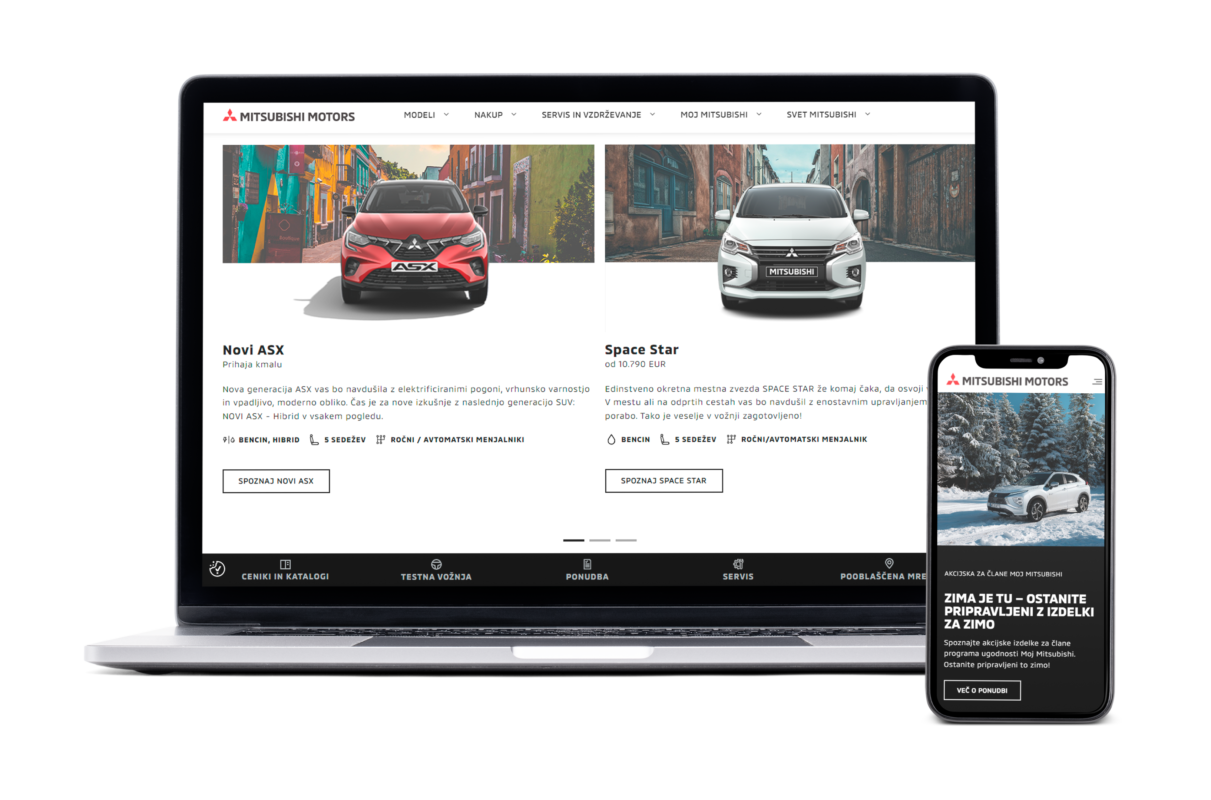 is the official website for Mitsubishi vehicles for the Slovenian market.
We have been working with AC Mobil, which has both Honda and Mitsubishi Motors under its roof, for some time. Since trust was established between us during this time, they entrusted us with the creation of a new website for Mitsubishi Motors.
MORE ON THIS PROJECT
OmniPEMF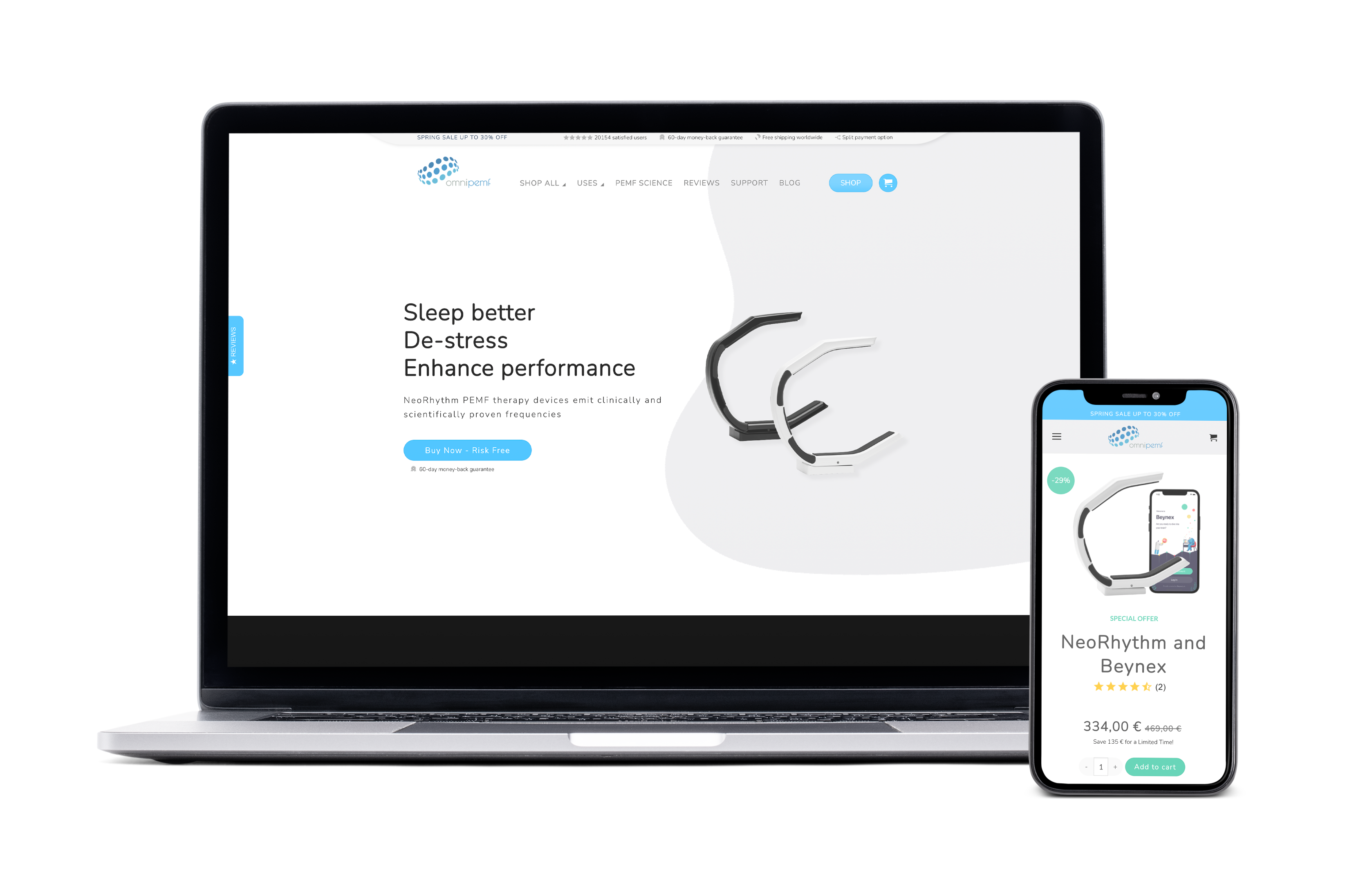 OmniPEMF is a Slovenian start-up company that offers high-technological products.
As a global company it is extremely important that their webstore constantly works perfectly. We redesigned their content and graphic design which affected their increasing share of sales and lower cost of website maintenance.
MORE ON THIS PROJECT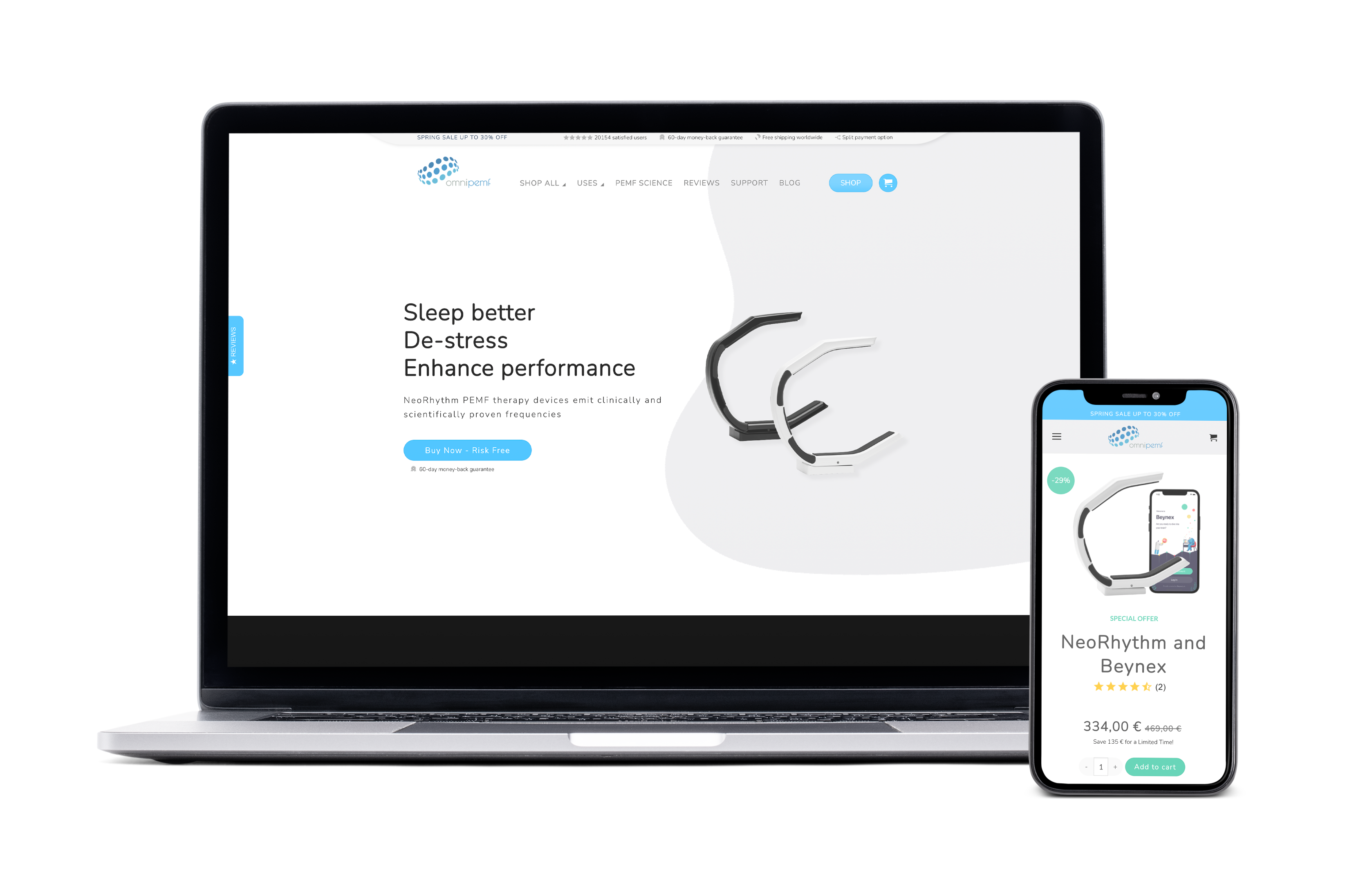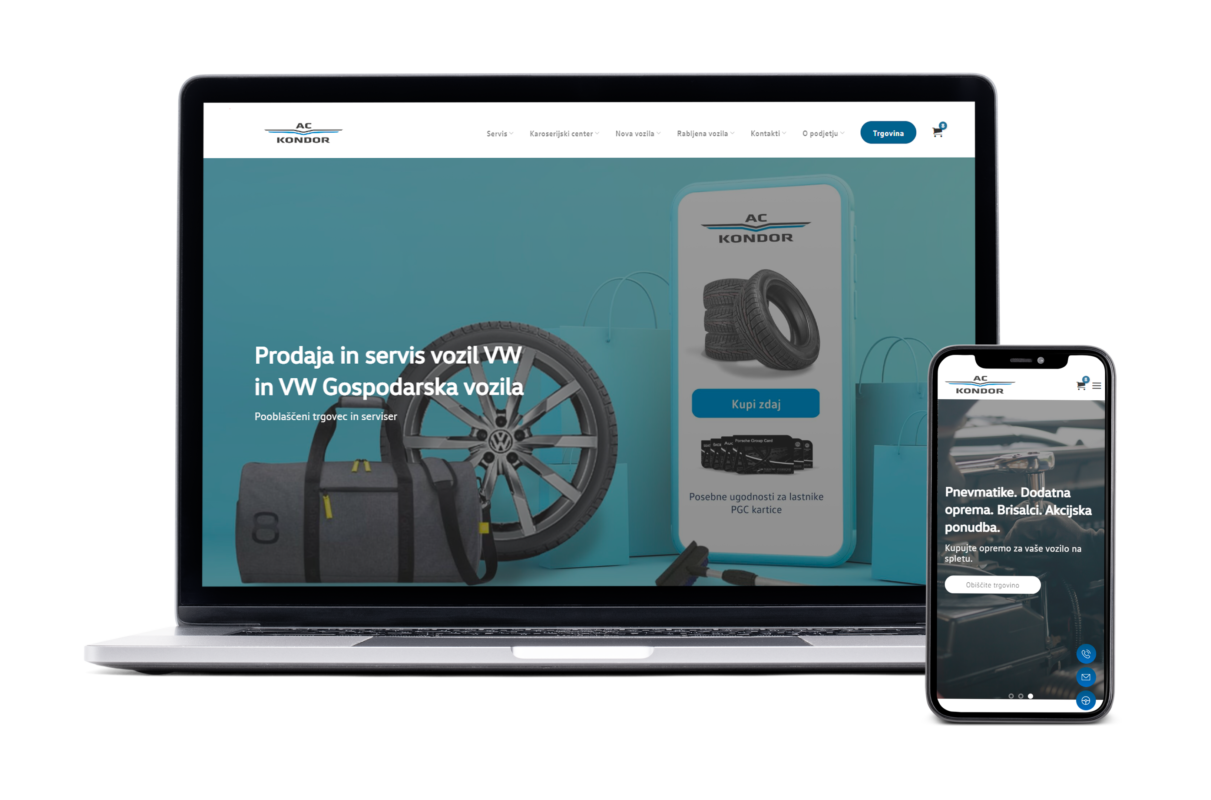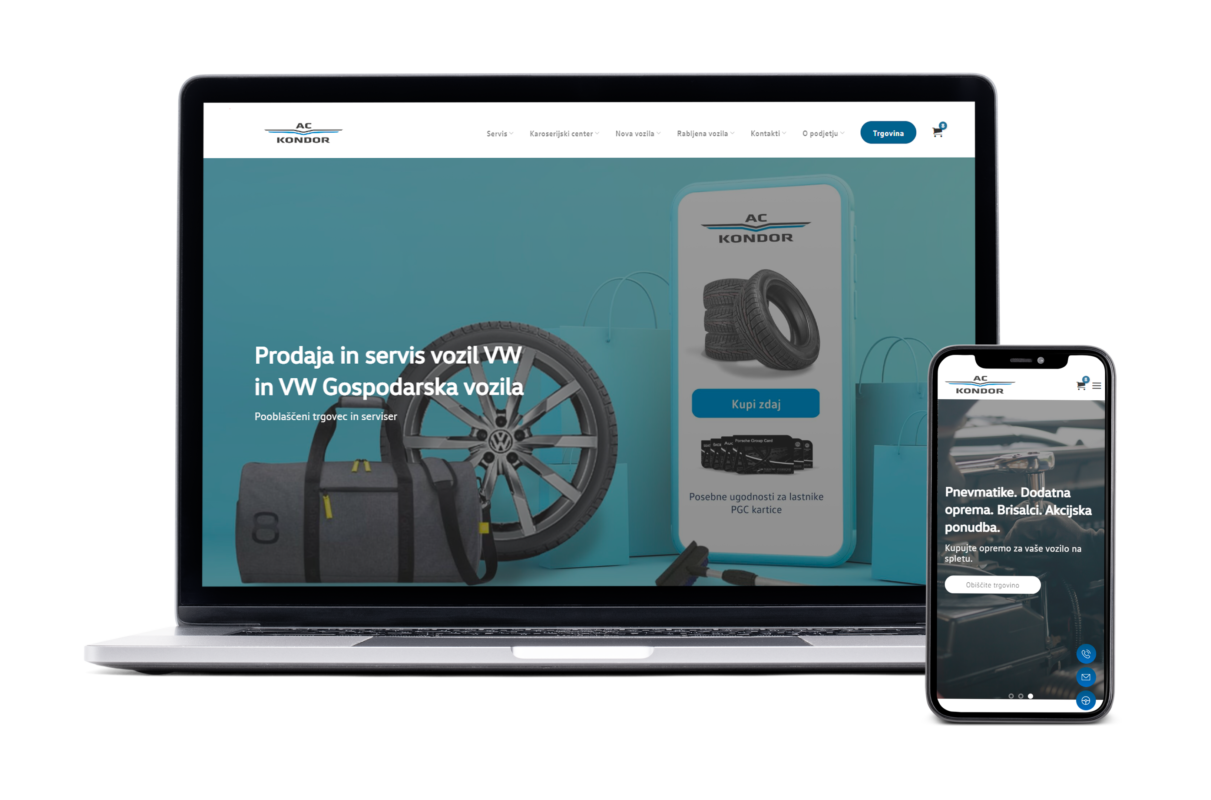 AC Kondor is an authorized Volkswagen vehicle seller. Their offer consists of new and pre-owned vehicles, service for all vehicles, spare parts and body repair shop.
They came to us with a request for a new website and web store, which are now available in English and Slovenian language.
MORE ON THIS PROJECT
FC Olimpija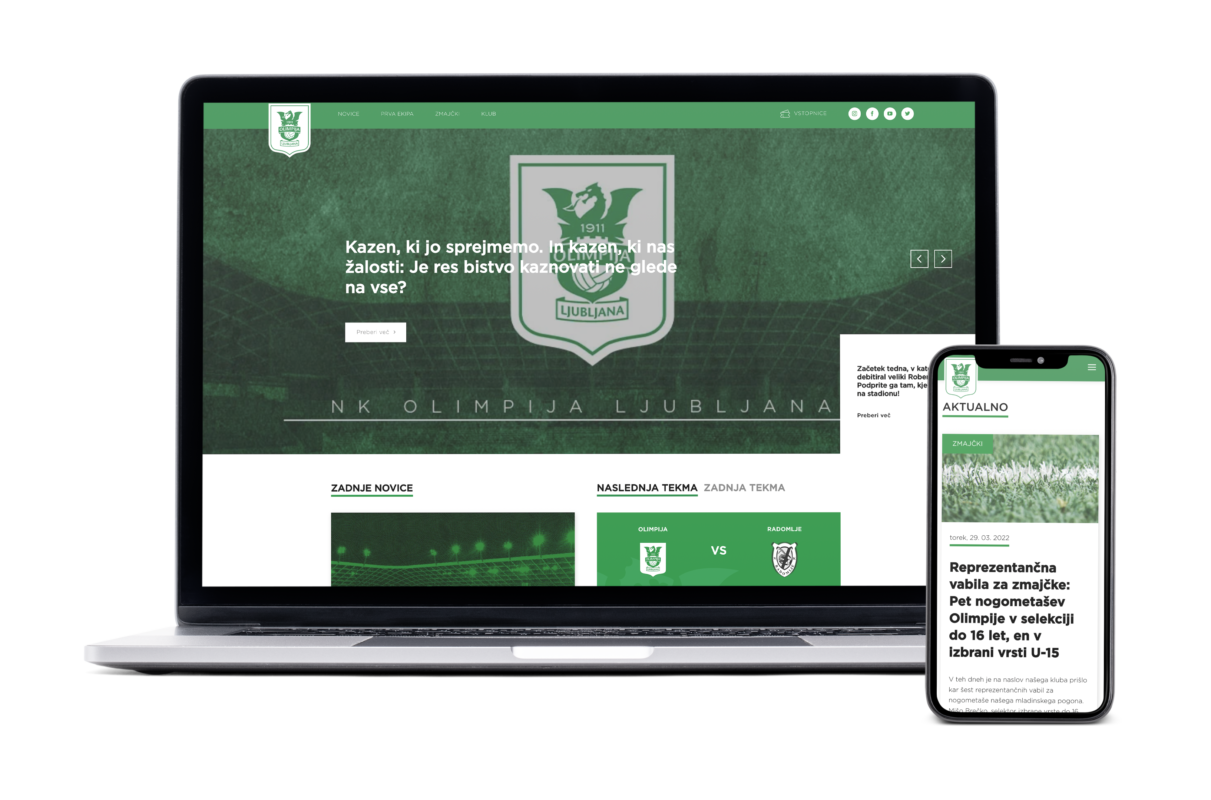 FC Olimpija is one of the most recognized sport collectives in our region.
After the change of management in Olimpija there was a need for a quick renovation along with many new contents with a goal to create a space where we can bring together football fans.
mORE ON THIS PROJECT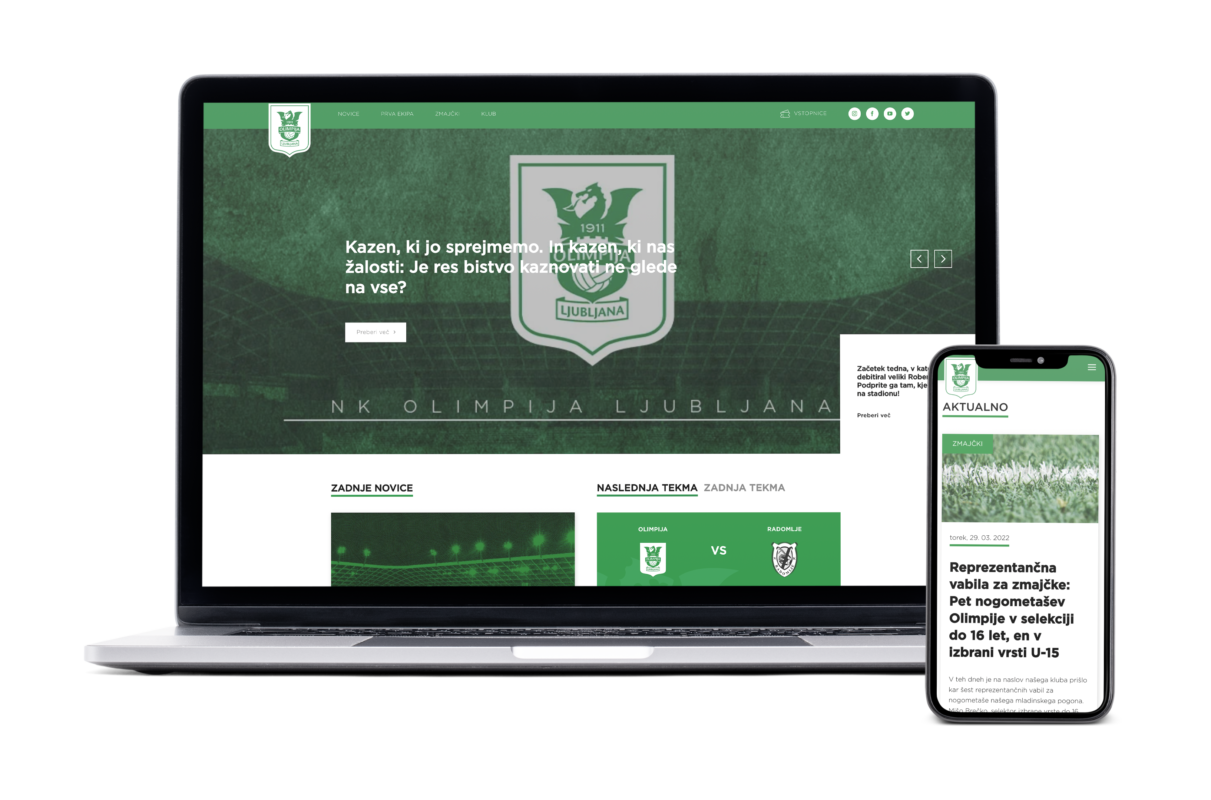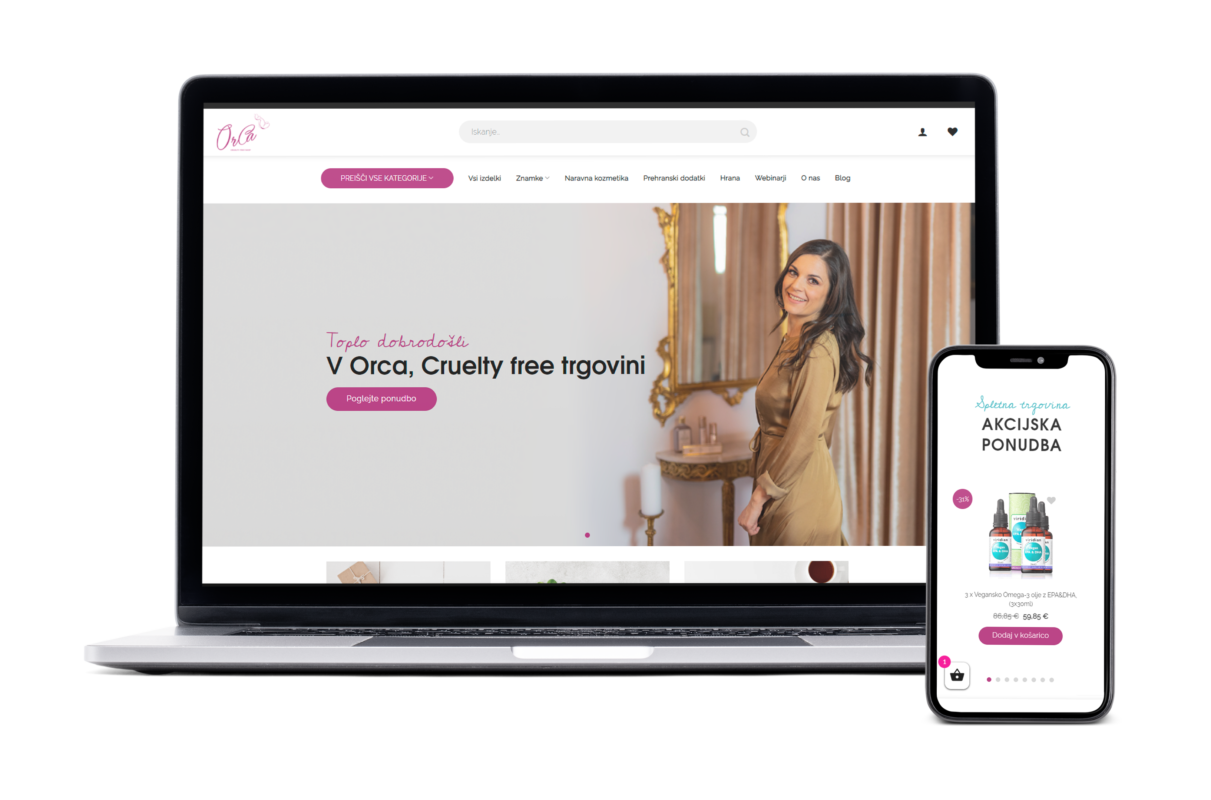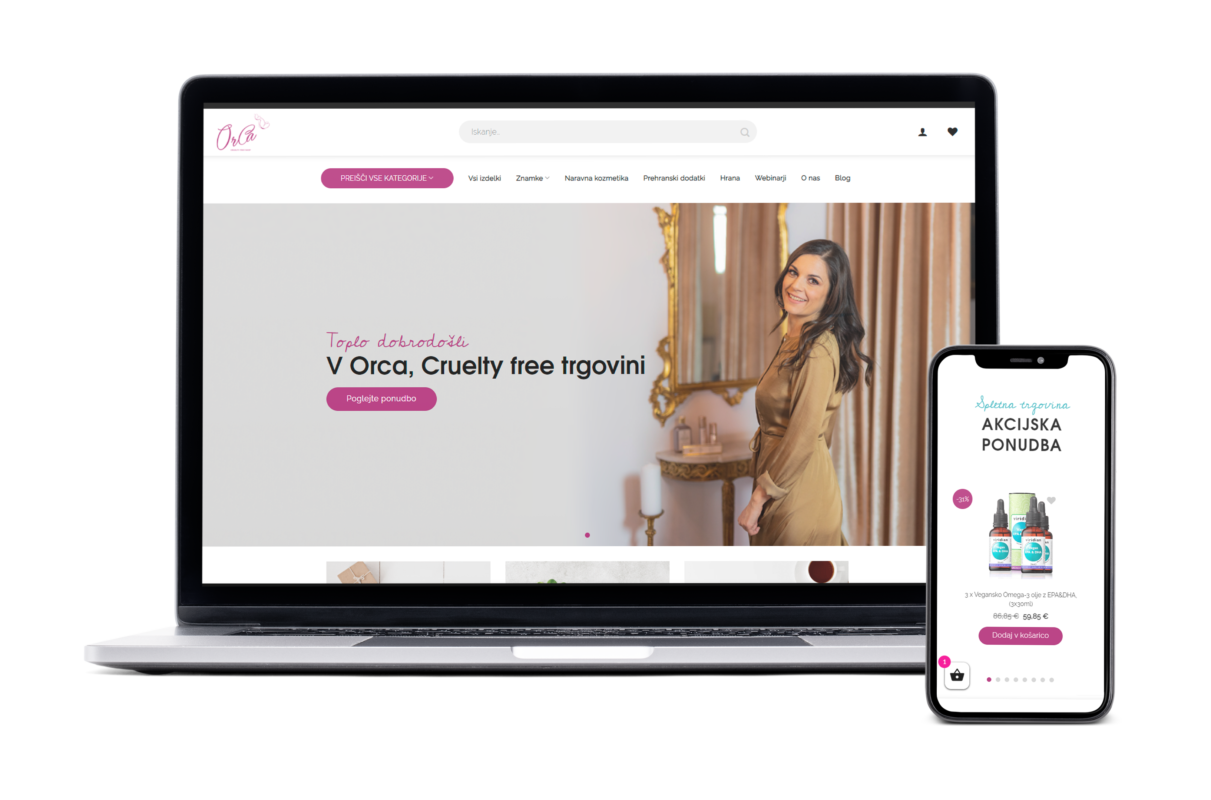 The life-friendly store OrCa, offers various brands of supplements and natural cosmetics that are 100% natural, ethical and efficient.
Every website visitor can witness that just by reading numerous positive comments of satisfied costumers.
MORE ON THIS PROJECT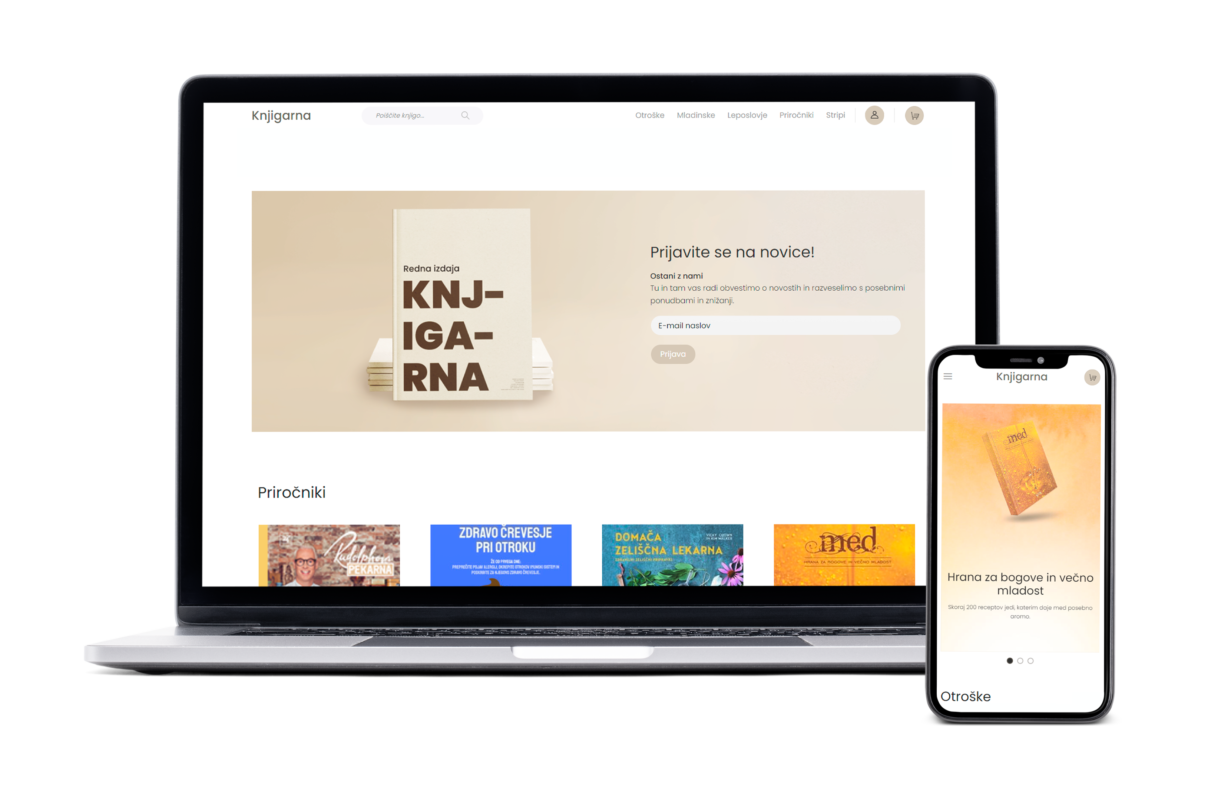 Knjigarna.net is the main web store of the company Desk d.o.o., and one of the largest online bookstores in Slovenia.
In addition to the online store Knjigarna.net, the company's network also includes the publishing houses Grlica, Meander, Graffit and Vita. Here at WPM we ensured simple synchronization of data through the network of online stores.
MORE ON THIS PROJECT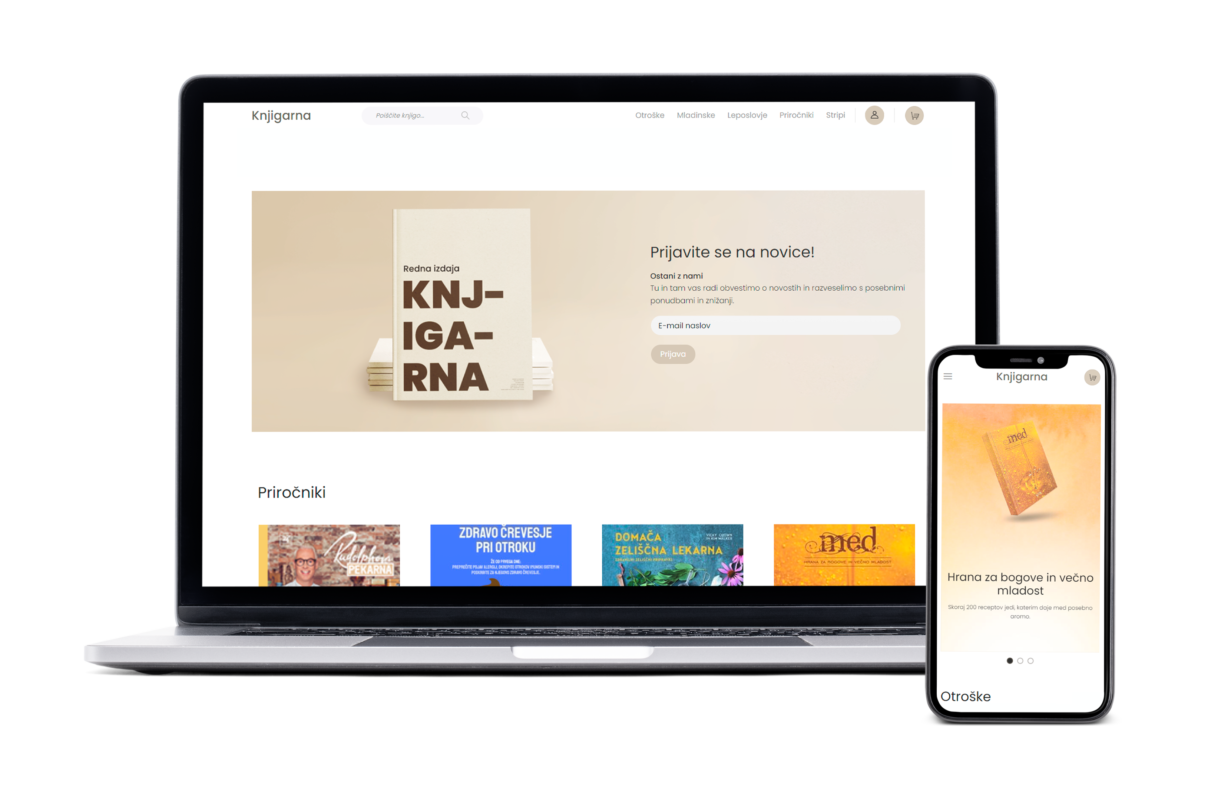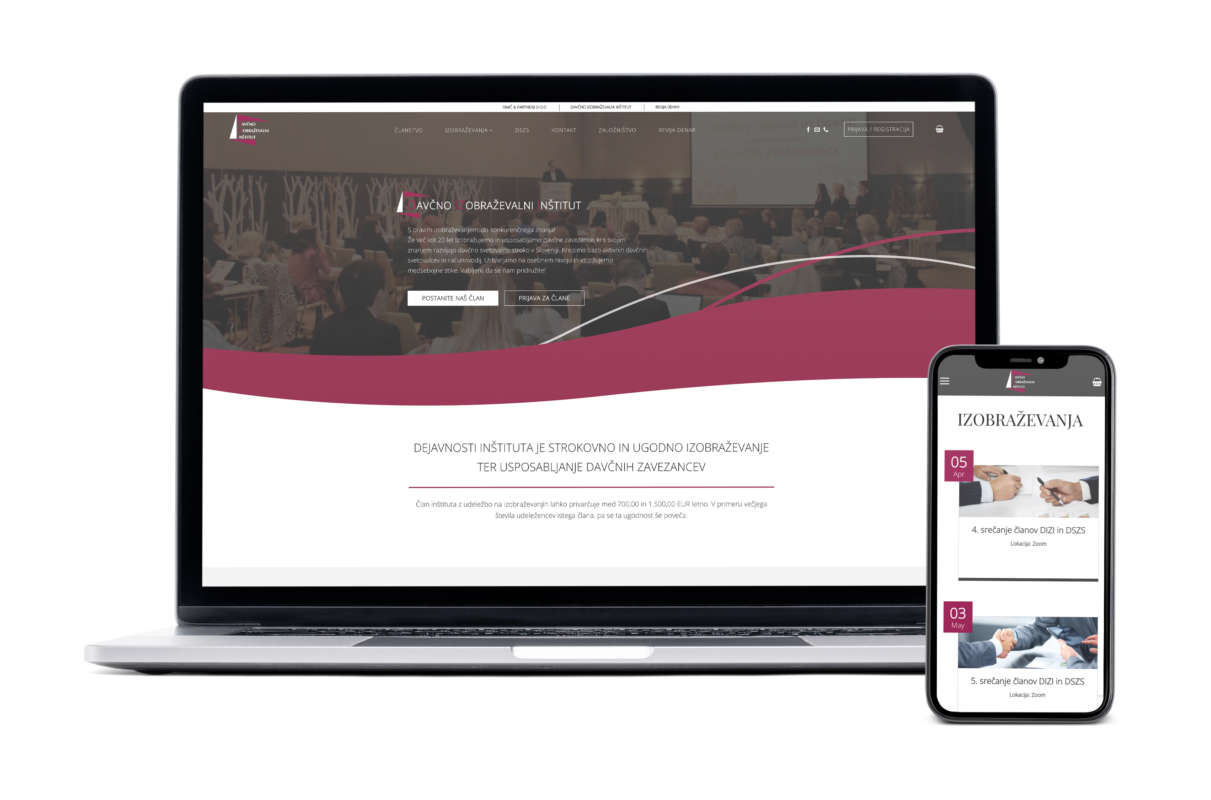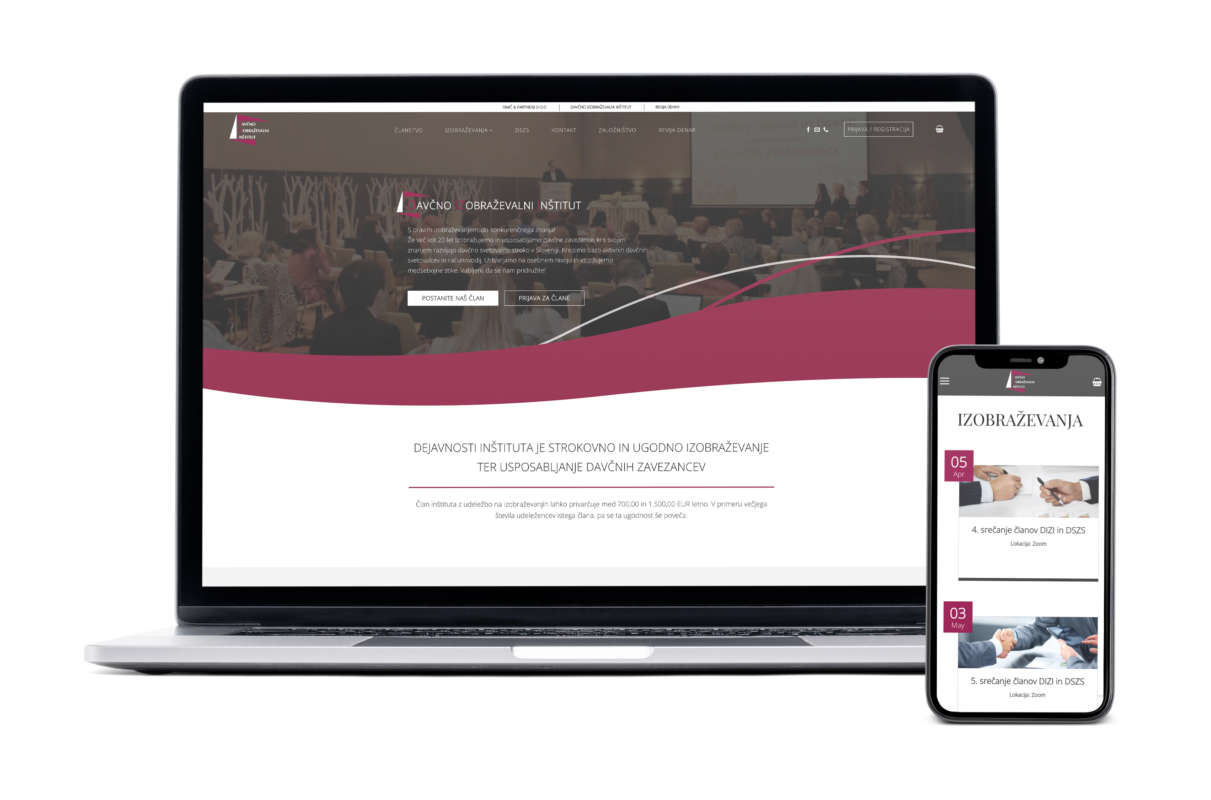 The Tax Education Institute is a website where the Institute is presented, and accountants and tax advisors gather for trainings.
Part of Dizi is also Money Magazine, which allows subscribers to read the current issue of the digital magazine.
MORE ON THIS PROJECT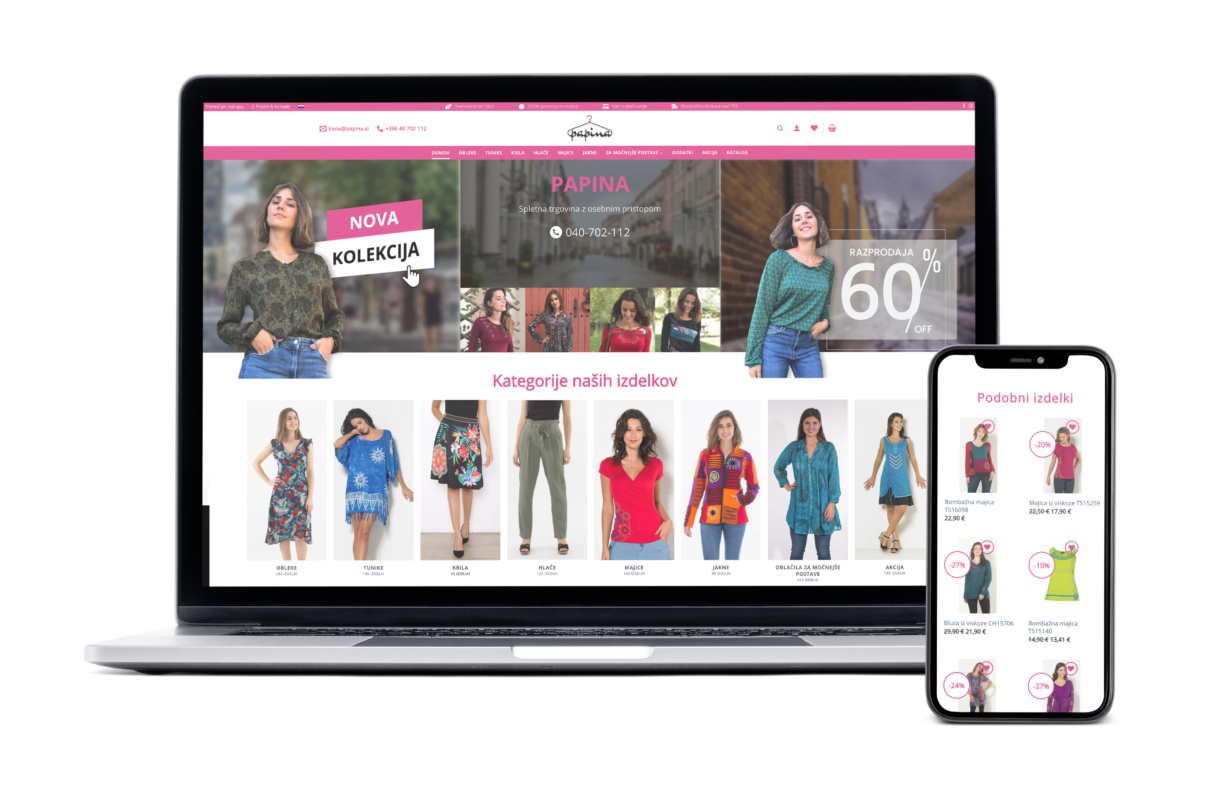 After our renovation, the Papina online store received the Web Retailer Award in 2021, which is awarded by the company Ceneje.si.
Given the target audience of the online store, which is for middle-aged ladies, it was necessary to simplify the method of purchase, unify the design and ensure the stability of the website.
MORE ON THIS PROJECT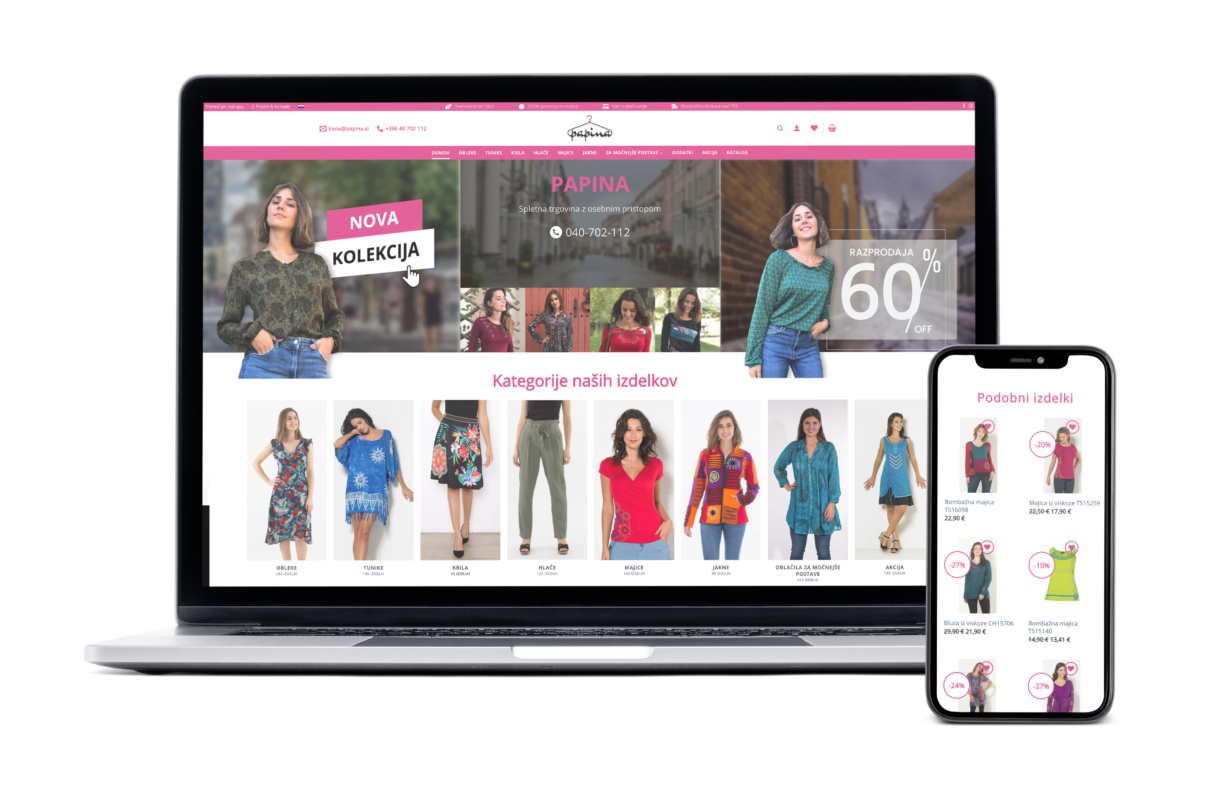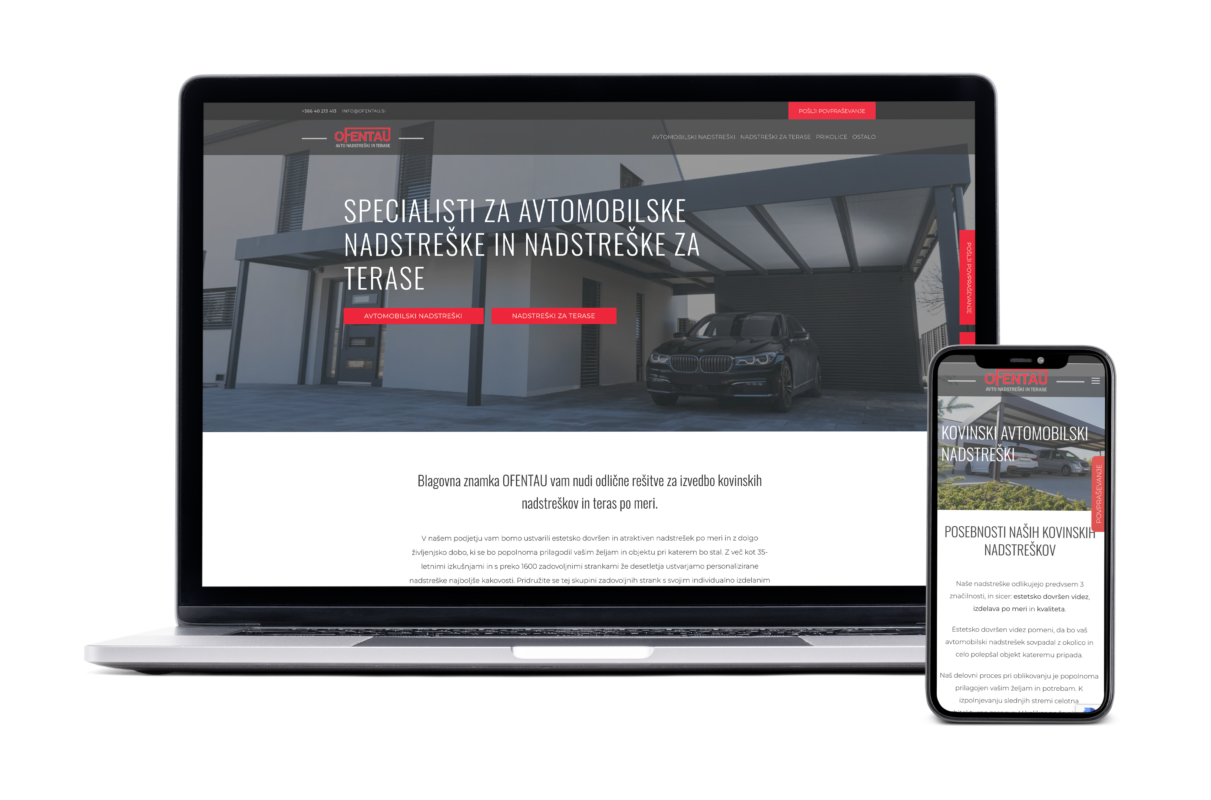 Ofentau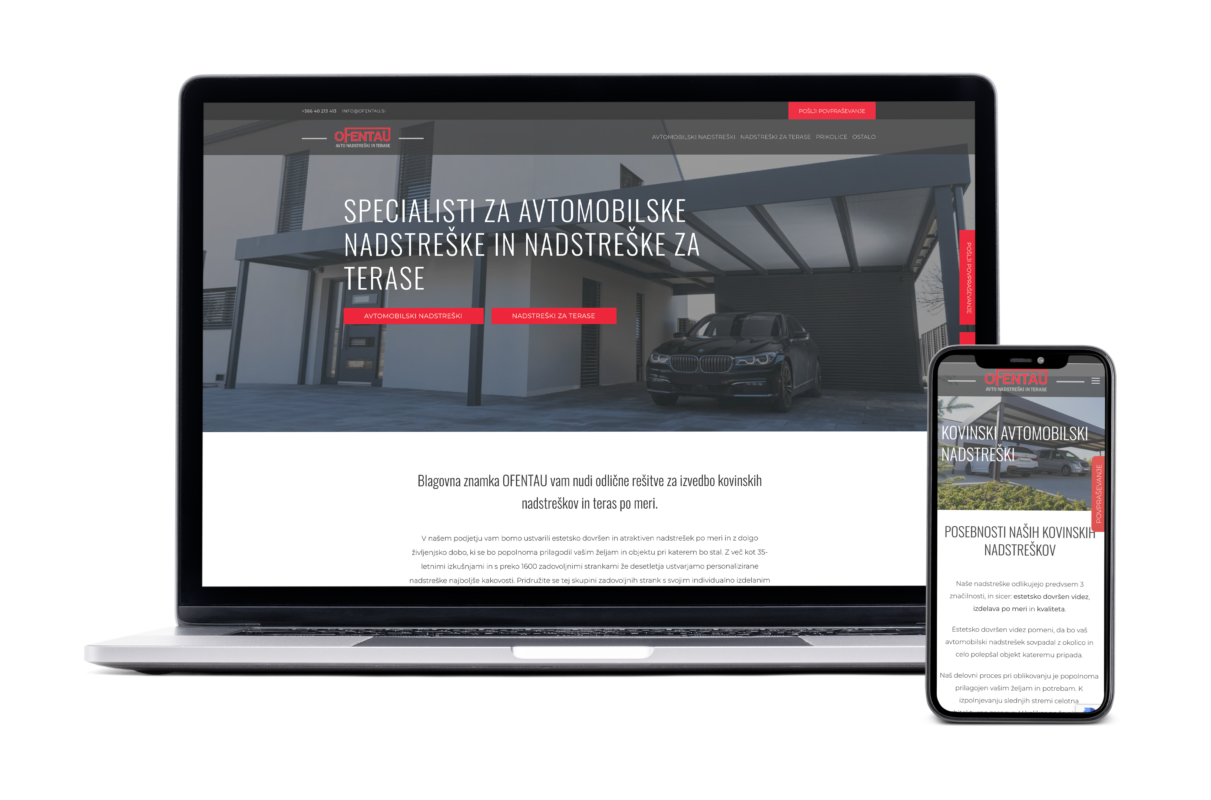 We have redesigned the website for Ofentau, a specialist in car canopies and terrace canopies.
The presentation website with smart demand is designed for the Slovenian and Austrian markets.
MORE ON THIS PROJECT
Tanzzo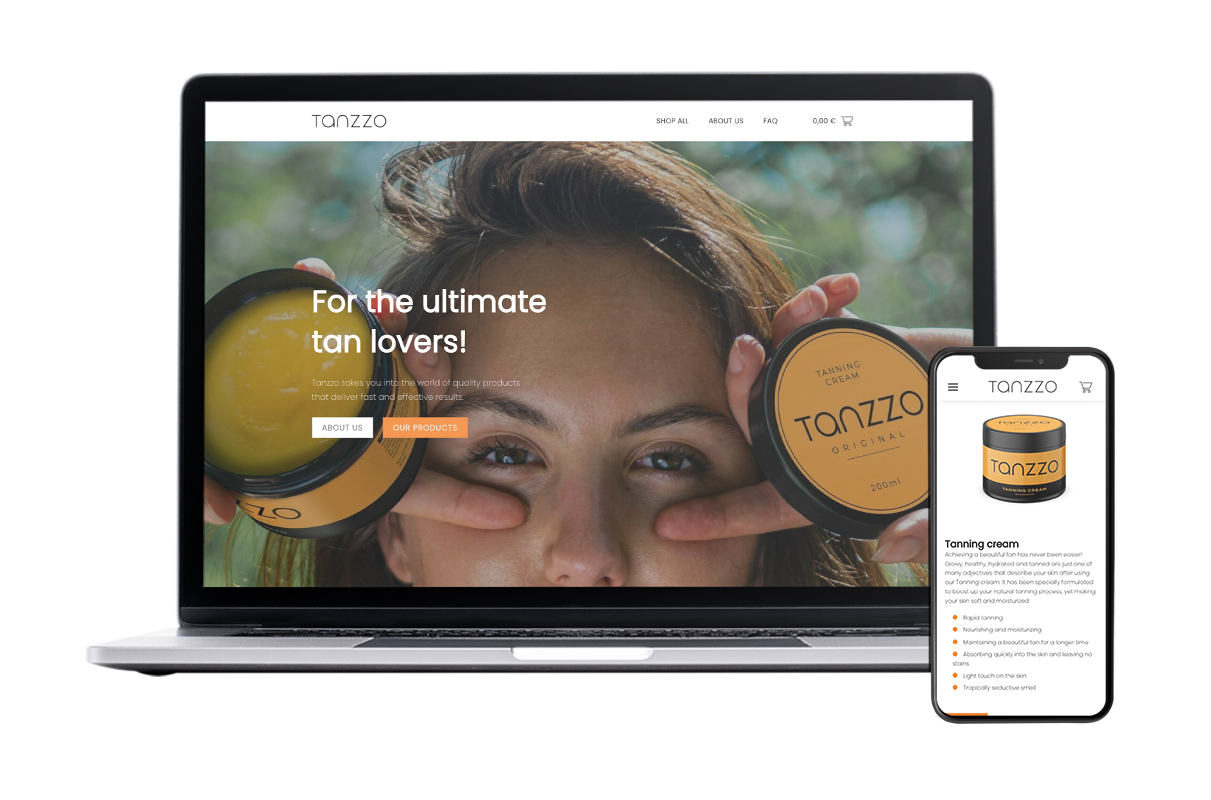 Tanzzo is a story about collaboration between young, aspiring entrepreneurs with the goal of empowering women and providing them with cutting-edge products for proper skin care.
We have joined Tanzzo's story with the aim of helping them achieve this goal by creating and designing a website for their company.
MORE ON THIS PROJECT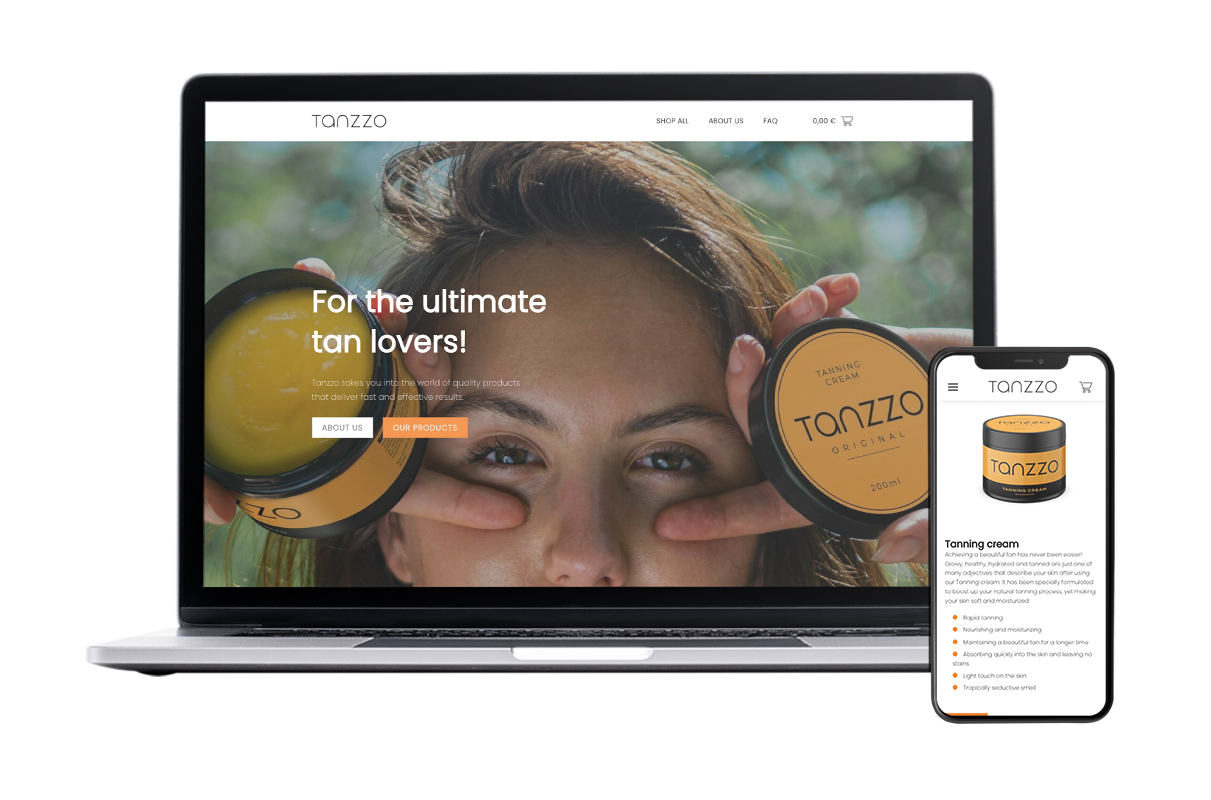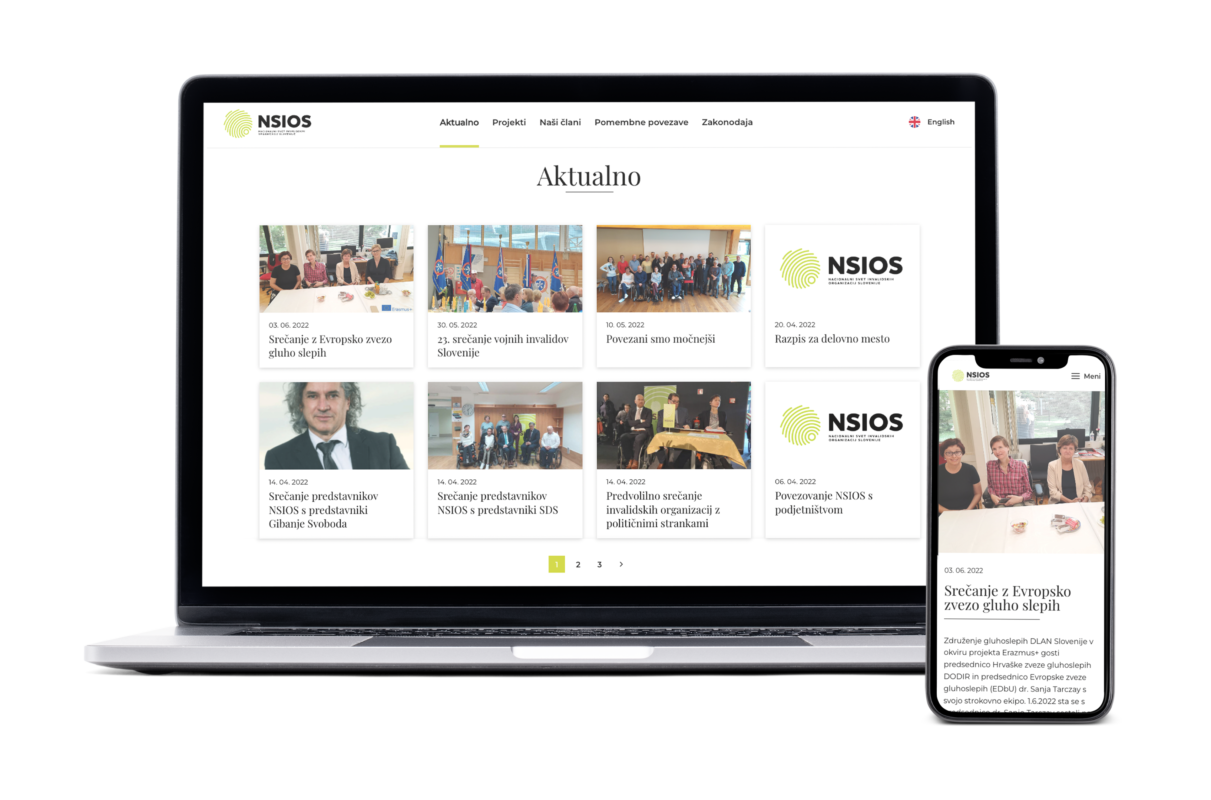 NSIOS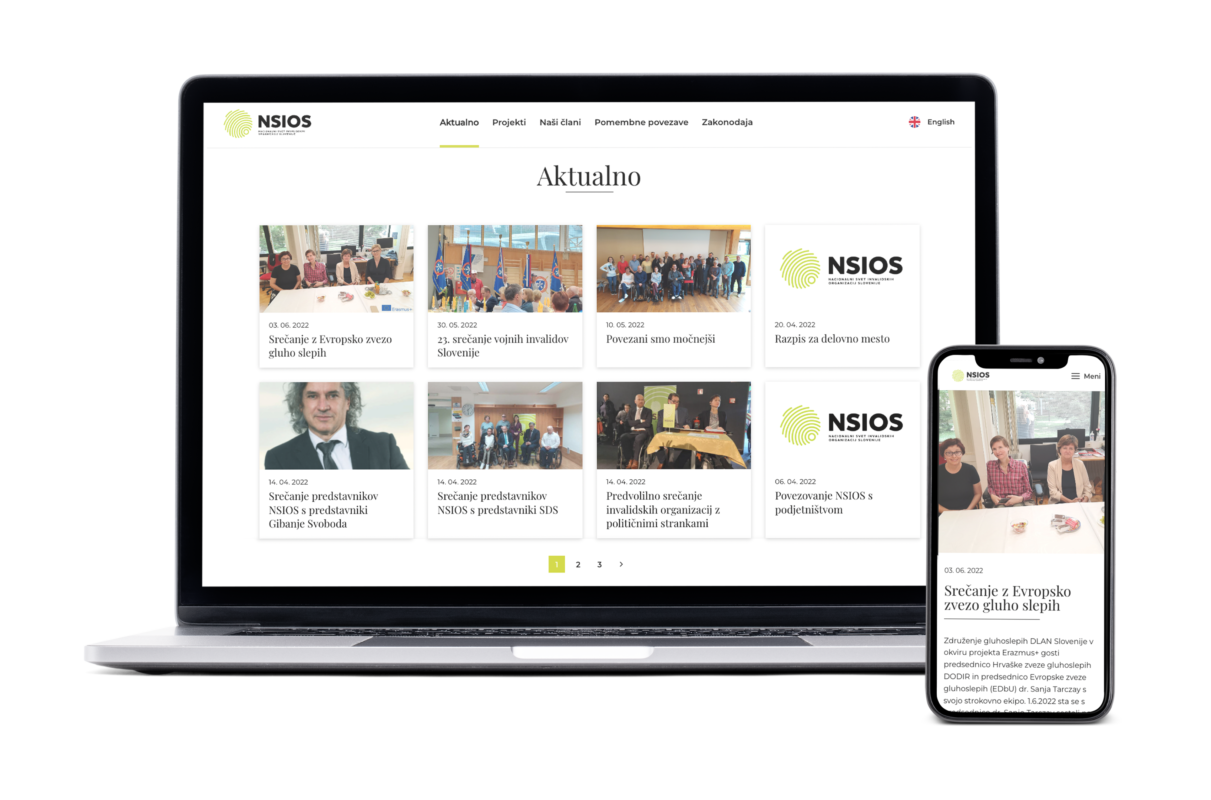 NSIOS – National Council of Disability Organisations of Slovenia is an extremely important non-governmental organization in the Republic of Slovenia, which seeks to connect all state institutions, organizations, groups, associations and initiatives of persons with disabilities of Slovenia.
Since its inception, NSIOS has been caring, supporting and representing the interests of Slovenian people with disabilities, which are too often placed on the edge of the social agenda.
MORE ON THIS PROJECT
PharmaHemp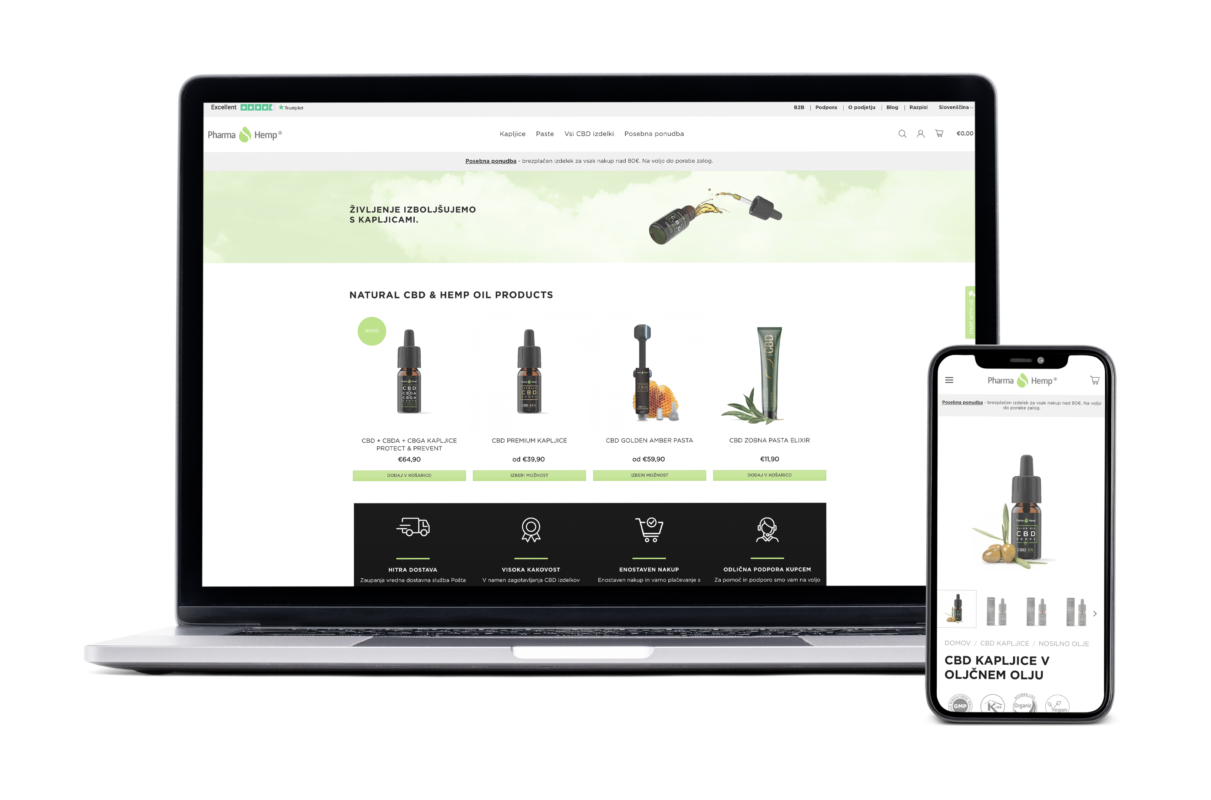 We renovated the PharmaHemp website and store in order for the client to unify a larger number of websites.
The PharmaHemp family also includes the PharmaLab website and its subsidiary HannahBiz, which we have been taking care of for more than two years.
MORE ON THIS PROJECT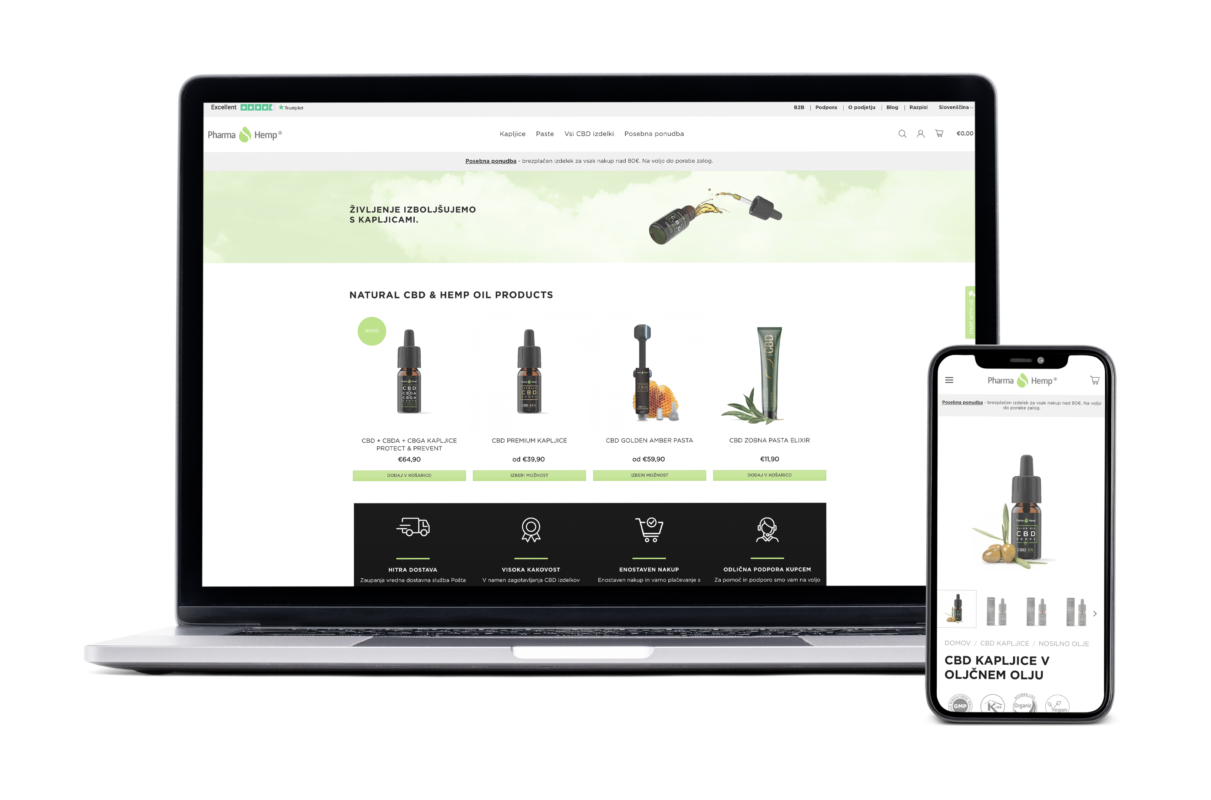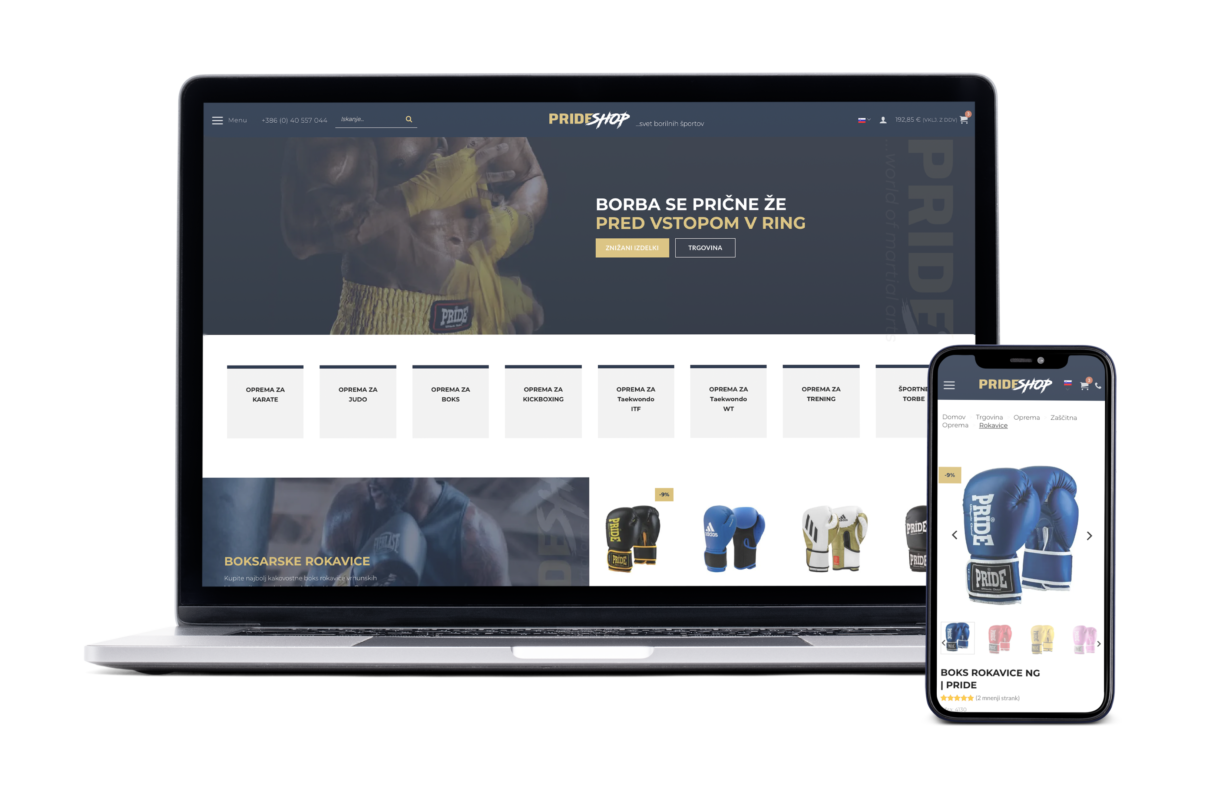 Prideshop.eu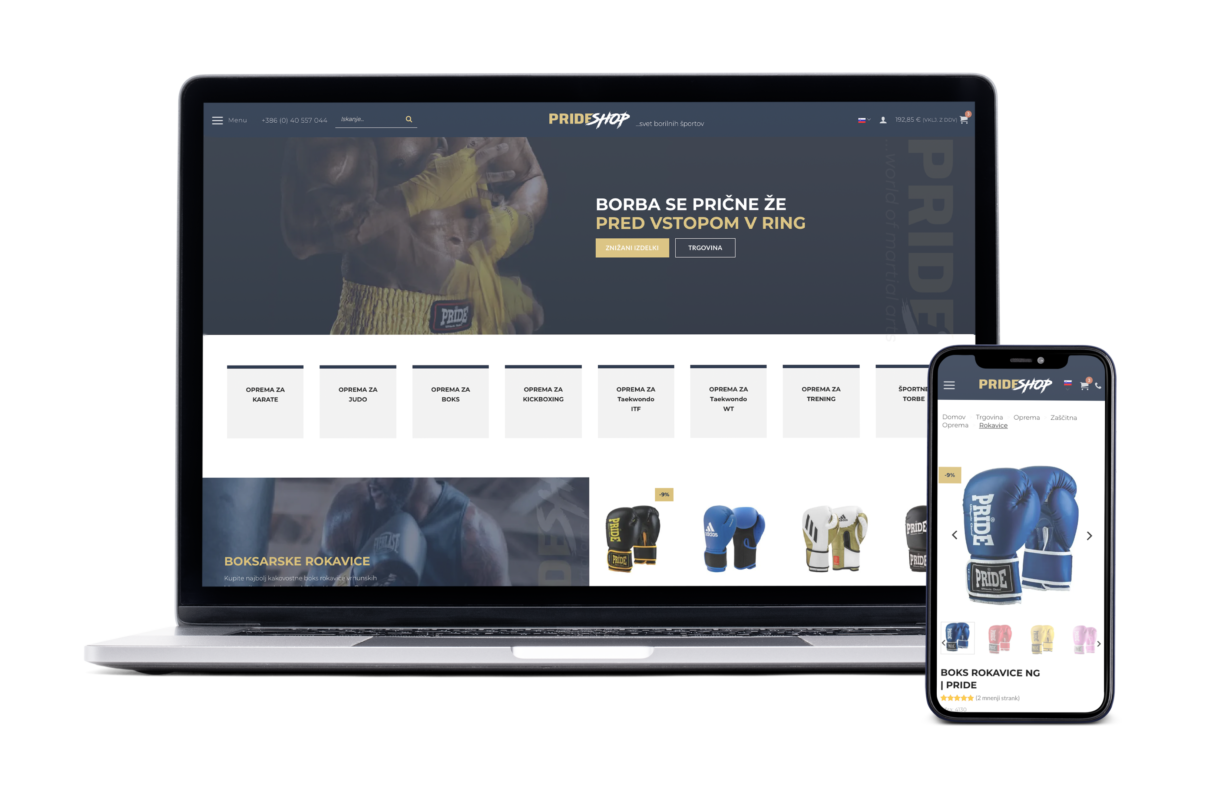 According to our client's wishes for a more responsive webstore, we updated and improved their online shopping space and consequently provided a better shopping experience for all potential costumers.
At WPM company, it is our pleasure to meet our client's goals no matter the level of difficulty.
MORE ON THIS PROJECT